Someone recently asked me a very good question which most of us do ask as well. "How to be popular in school". But, I am not just replying him only, I'm telling everyone who needs an answer to read everything here.
For kids who are barely out of their teenagers or are just growing to become one and even some adults, getting accepted by friends and getting known in their social circles matters a lot to them. For the teens, they long to what their friends say or what their friends think.
This, they believe will  give them the social acceptance they crave for. Kids at this stage will do just about any and everything to "belong". In some other  cases, they may be socially okay with their stance but only want to belong to the group of the popular guys/ ladies with high social standings, high fashion interest, perky meal taste amidst other things.
Of course, belonging to the right group and being popular has its advantages. You get known by teachers, students and a lot of other people on campus or high school. With your popularity, you gain advantages with people; your popularity automatically paves way for you especially if you are planning to run for a political post in your school's union.
There are various steps to becoming popular in your school and there are a lot of things that can be done to become popular. But, what really matters is the type of image you are trying to keep in school or your community as a whole.
You could be popular for different reasons, a positive one, a negative one or both.
20 Ways On How To Be Popular In School
Be a brilliant student
As a brilliant student who is known for his academic prowess, you become automatically popular.  For such fame, the only price you have to pay is to be academically sound.
Be the student who goes home with over two-third of the prizes at the school's annual events and everyone will know you for it.
Be liked and sociable
You want to be popular? Then be liked. Get any and everyone around you on your side. Be polite and help people out. With this, it's like stepping on the acceleration to becoming popular.
Only jealous people hate people who are liked by many. You could also be the guy everyone wants to meet. With a sociable attitude and a cool temper amidst other things, you can be a popular guy/ lady.
Be friendly
Being friendly also has its pecks, for you to be liked; first you have to be friendly. Be someone who others can approach to strike up a conversation with.
Be beautiful/handsome and neat
 It is known that unlike charges attract, people of the opposite sex are attracted to others who are not of the same-sex. A handsome guy will garner the look of many beautiful ladies and vice versa.
Take good care of your skin and radiate. In no time, females will tell their friends about you, and guys will do the same for females.
 Be a good athlete
Getting yourself involved in a sport or the other is another sure way of getting popular.  Names of good athletics are chanted and shrieked on fields or courts.
Be Noticed
A different way of dressing, of speaking or of even carrying yourself amidst friends will get you noticed. Others will notice your unusual ways and may want to get to meet you.
Be Charitable
Be the guy/lady that people can turn to when they need help in any situation. Sometimes, it doesn't have to be a materialistic support. You just have to be there for fellow colleagues and you will be surprised that it becomes a label you are known for.
Be a part of an organization
Being a part of an organization doesn't guarantee popularity, but being an integral part will get you that. Join non-profit making organizations in your school and if likely become an executive member or even stay an active member.
 Be a force to reckon with
In this case, being a freedom fighter may be considered the best thing.  Be the voice of student. To do this, you can be a member of the school's student press team or even the student government union.
Organize parties
Yea! This is a very easy but expensive way to become popular. Students will do anything to get invited to the hot and interesting parties. Don't be surprised if you find yourself flocked and known later after a few parties.
Organize Tutorials and extra classes
If you are more than an average student, then you are in luck. You get the chance to organize extra classes and a lot of tutorials for your colleagues. This is another cheap way of becoming popular in school.
Attend parties
If you can throw a party, why not attend them? Becoming popular is  basically  all about a  key concept widening your circle of friends. If you attend a lot of parties and you are quite known as one the party rockers, then it's done!
Volunteer
In your class, or even the school, volunteer for events and get the opportunity to also meet quite a large number of students who may not attend the same classes with you.
Don't be shy
Obviously if you are looking to get popular, then you can't be shy. If people want to meet you, you should not shun them off. This will help you keep your popular status intact.
Take up chances to address
If there is a chance for you publicly address a number of students or discuss a few things with them, do not pass it off.
Display your talent
If you have a particular talent that you know that a lot of students will appreciate, then show it! Display it! Sing if that's what you can, dance and even crack jokes.
Be Confident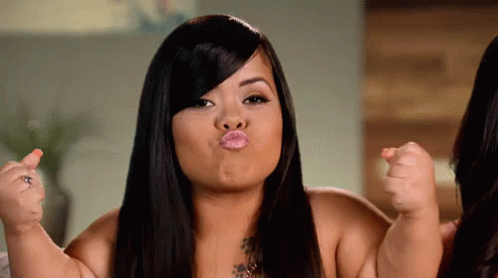 If you are going to be popular, then know that you will need to be confident as well. Let it show in the way you handle/carry yourself.
Show people who you really are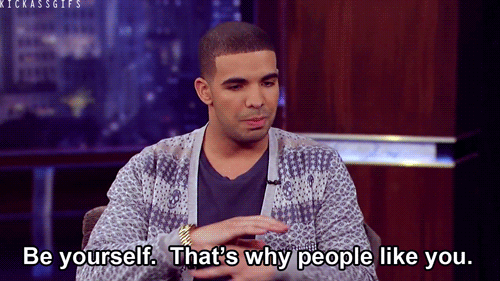 On your journey to becoming popular, do not try to attach false values to yourself. Show people who you really are and be proud to be that person. A lot of people will appreciate you for this.
Opinions doesn't matter at all times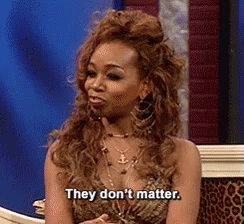 People love to talk and gossip, but you have to let it be known to them that their opinion is of little concern to you. This could also fetch you more points with people.
Be accepted
     
Here is the real deal; to become popular you have to be accepted as a student of your school. Be accepted for you are and don't be shy to show that. Being stigmatized will also get you popularity but on the negative side.
If you enjoyed reading how to be popular in school, you might also like checking these out as well.